Excitement built throughout the day as more than 2,000 guests visited the Goldring Centre for High Performance Sport to check out Startup Showcase, the final event of the University of Toronto's Entrepreneurship@UofT Week, organized by UofT Entrepreneurship.
At the end of the day, it was a U of T Mississauga startup that walked away with the top prize.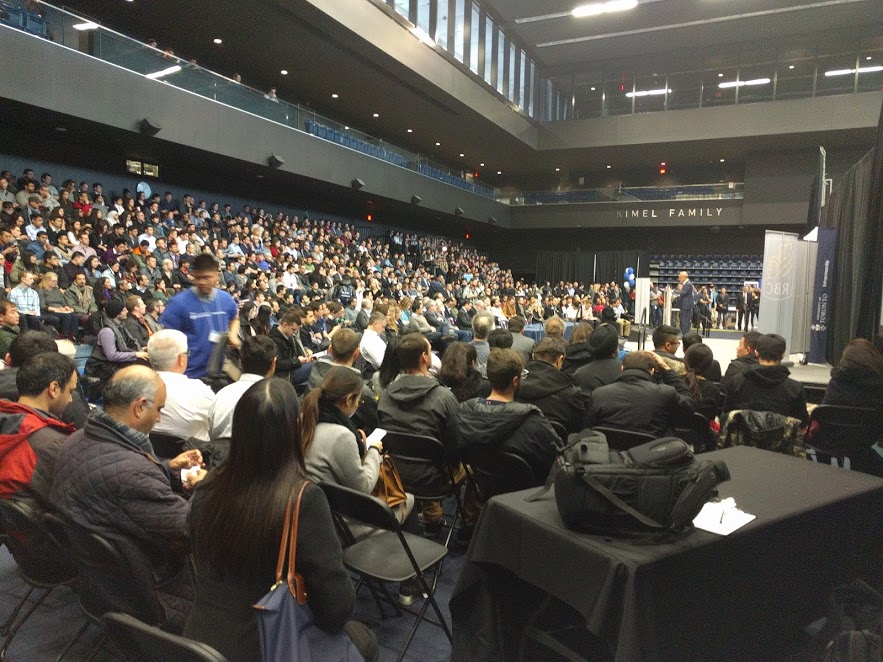 With 60 startups representing nine incubators from across all three U of T campuses and machine learning rock star Geoffrey Hinton as a keynote speaker, it was an amazing day to see the combination of research, innovation and technology coming together in one packed house.
ICUBE UTM had five ventures attend the showcase, three of which made it onto the main stage including Dalriada Therapeutics (CEO Dr. Diana Kraskouskaya and CSO Professor Patrick Gunning) who won the top pitch prize of $25,000 for Later Stage Startups.
When asked what it was like to be part of U of T's first entrepreneurship showcase, Dr. Kraskouskay stated, "The experience really showed us we were on the right track, and inspired us to work even harder to bring our new therapeutic technology to market."
There was a constant flow of traffic at the Dalriada Therapeutics booth as visitors wanted to hear about the cloaked cancer therapy from the CEO herself. "Health tech professionals were very curious regarding our therapeutic technology development."
"Investors interested in our unique business model, and people who are close to those suffering from cancer were inquiring when our drug is going to be available as an experimental drug in clinical trials," she added.
ICUBE UTM had two more startups featured on the main stage in the People's Choice Award category, both representing professional graduate programs from the Institute for Management & Innovation.
Attendees received tokens to vote for their favourite and most investable startup. Out of 60 ventures, Nise Technologies and Just Vertical both ranked in the top five.  Less than three hours into the seven-hour showcase, Rayner Mendes, the CEO of Nise Technologies, had to call for backup marketing materials. "I ran out of my first box of business cards before lunch; everyone was so interested in cooking smarter."
Meet all of ICUBE UTM's startup teams!
"For being an early-stage venture, we wouldn't have been able to have the impact we did today without the support of ICUBE," recounts Mendes. "ICUBE's Startup Squad designed our marketing materials and put together our awesome new website, they're amazing and an awesome extension of our team."
Startup Squad is part of ICUBE's experiential learning program for students involved in internships, work study and research opportunity programs, combining entrepreneurship training with a startup experience at UofT Mississauga.
Conner Tidd and Kevin Jakiela were so busy at their booth for Just Verti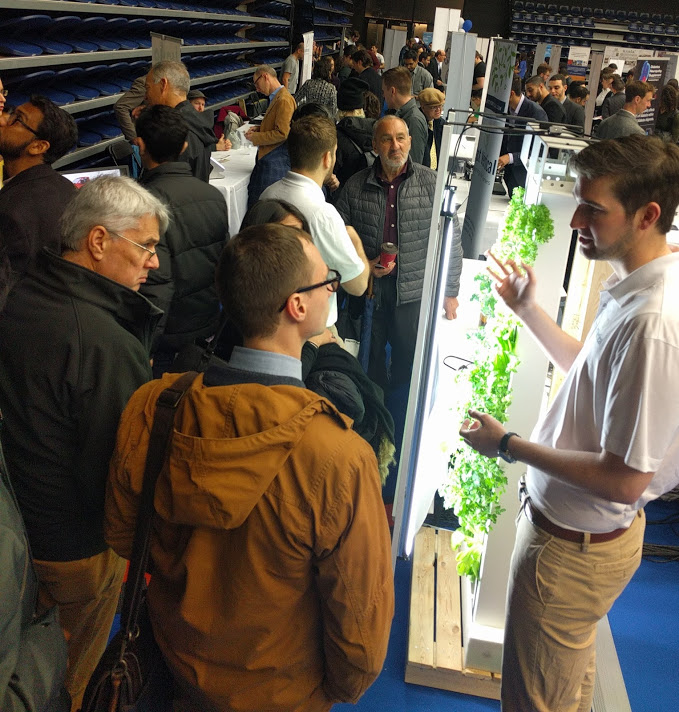 cal that they missed when their startup was called as a finalist for the Audience Choice Award.  "Even during Professor Hinton's speech, our booth was packed. We didn't even get a chance to go listen!"
The Masters of Science in Sustainability Management duo began their consumer-oriented vertical garden as part of their capstone project and has been receiving positive feedback for months as they continue to build their business plan.
Second year Computer Science student Hasan Jafri's Sensify Labs was the only hardware venture ICUBE sent to the show and his table was covered with sensors and early-stage prototypes.  "Every few steps there was something new and interesting. The whole room was filled with inspiration!"
Do you have a business idea you want to make happen? Check out ICUBEUTM and click "Apply!"
Dalriada Therapeutics is supported in part by ICUBE UTM, and UTEST both incubators in the UofT Entrepreneurship ecosystem.