The ICUBE Venture Forward provides access to professionals
and resources to take your operations to the next level.
Venture Forward is designed to accelerate your business growth in a sustainable way. Work with mentors and industry professionals in a boutique-style experience. Join a community of entrepreneurs all working toward the same goal: making an impact, and scaling up! University of Toronto students, Alumni, and residents of the Peel region are eligible to apply.
Venture Forward Teams gain access to:
Access to U of T student talent and subsidies to hire
Co-working space, including use of wi-fi and printer, at no cost
Volunteer and Co-op student placement (by project basis)
Mentors and start-up coaches
Workshops and training opportunities
Office hours with professional partners (IP, legal, finance, etc)
Eligibility for the ICUBE Pitch competition and other opportunities
Access to capital (Grants, Investors, Loans, etc.)
Networking opportunities with leaders from Peel region and beyond
Access to the ICUBE and OnRamp facilities, and member perks
Opportunity to get featured on The Varsity Publication
Opportunity to receive a $3,000 grant towards IP legal services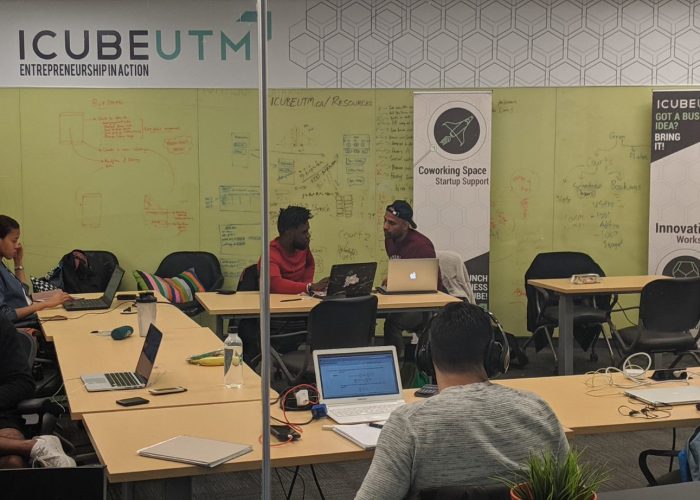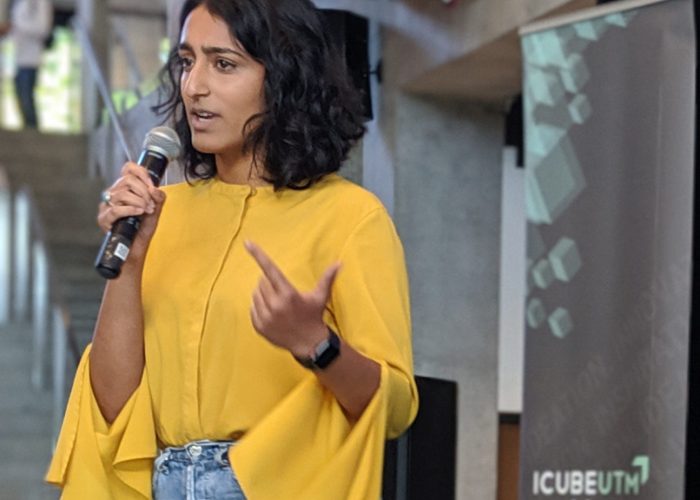 Commitment:

Meet bi-monthly with your staff advisor to set goals, and report on development, growth, and next steps
Become an active and present part of our ecosystem, attending workshops or events that add value for your growth

Application Process

Eligible applicants will be asked to prepare a basic slide deck (no more than ten slides) explaining their project and why it is a good fit for ICUBE.
Each pitch should be no more than ten minutes long and will then be followed by questions from the committee. (A pitch guide and template will be provided).
If the venture is not accepted, the committee will provide feedback as to why and make suggestions, as appropriate, for further work or other programs to consider.

We accept applications to the Venture Forward on a monthly rolling basis. Apply using the form below, and we will contact you to provide upcoming pitch dates.
Equal Opportunity Policy
At ICUBE we have a clear vision: to create a community where entrepreneurship is an opportunity open to all, and a creation space where diverse leaders can ideate, collaborate, and make an impact together. ICUBE's dedication to promoting diversity in our teams includes a commitment to ensuring every cohort accurately reflects the UTM community, welcoming folks of all identities, and actively creating space for marginalized change-makers and under-represented disciplines. All creators, entrepreneurial thinkers, and leaders are encouraged to apply.
Eligibility Requirements
Must have a launched initiative or MVP with demonstrated market fit and some traction
Must be dedicated to solving a compelling problem (all venture structures/industries welcome)
We are looking for diverse, coachable and collaborative teams
Must be a University of Toronto student, recent alumni (within the last 5 years), or a Peel region resident
The business idea must be in alignment with University of Toronto's applicable policies and legislation and ICUBE's values
Frequently asked questions
Here are some of the commonly asked questions from ICUBE's staff