Any entrepreneur will tell you that you have a lot on your plate when developing your business, but for Hany Mikhael, founder of Canadian startup Rescounts, getting food on your plate is the name of the game.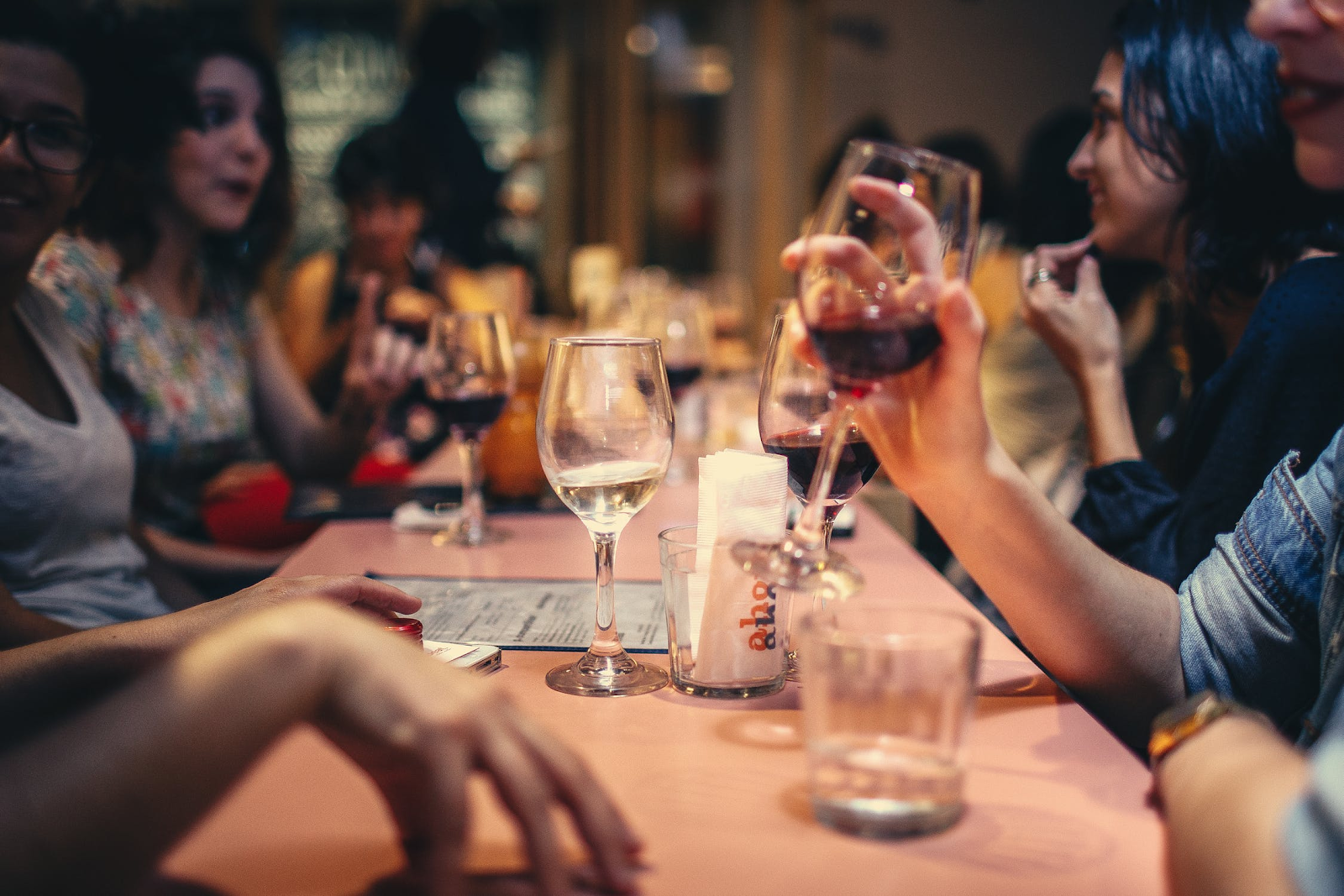 About
Hany's professional career started in the marketing business, representing different restaurants and hotels across more than 6 countries. As a marketing specialist, he was always coming up with innovative ways to attract customers and make more money for his clients. From years of personal experience, the idea for Rescounts was born.
Hany is always thinking of new ways he can increase revenues for his customers. In keeping with modern trends, he saw that there was a need to adapt to the mobile market. Nowadays, because everyone is always on their phone, there is also a lot more interest in the app market.
How does it work?
Rescounts is a platform for patrons to order complete meals in advance- appetizers, entrees, alcohol and dessert, from their favourite restaurants. This eliminates the wait time when dining in, and skips the line when you order pick up to go.
Interview
Below is the interview and insights Hany was able to share with us:
How do you continue to grow and develop your business?
Rescounts is officially in the market. The way we continue to grow and develop is through feedback from users and restaurants. Rescounts as an application is in the middle, between the two, and so we need to keep asking what we can do to make everyone happy. So we keep on asking every single timeestaurants and ask them, "How do you feel? What do you see? Do you have any input? Would you like to add something? Would you like to remove? Are you seeing improvements?" We ask users too and roll out frequent updates from that as well.
What is a personal business highlight?
When we started, we introduced Rescount Deals, which was a special promotion that had exclusive offers with our partnered restaurants. This made a huge difference in increasing our users and usage of the app. It was simple, because the restaurant might offer something for $10, but it was $7 on the app.
What has been your effective business strategy?
An effective business strategy we have undergone is attending festivals. We are on the ground encouraging visitors to sign up and download the app immediately and use them for the different food vendors in attendance. You know, at Food Festivals, when it's busy, it's really busy. People are stuck in lines for like 45 minutes, just for a simple meal. Through Rescounts, you place your order, go have fun, enjoy the shower or whatever, and pick it up when it is ready. It has been so successful, and applied at 12 festivals and will be at another 5. The most successful festival was Jerk Festival, where 65,000 people show up over two days. We also were at Taste of the Middle East at Dundas Square in Downtown Toronto. Also Halal Food Toronto. Mississauga Celebration Square, we will be at MuslimFest expecting more than 70,000 people to show up over the 3 days. We are saving people time, and making vendors more money.
What are your plans for the upcoming year?
Right now, we want to maximise the number of restaurants. We have 175 restaurants, but plan to scale up to 300 restaurants to give them even more variety to choose from. Currently, we are in the GTA and have been mostly focused in Mississauga with plans to expand to Toronto and Brampton as well.
What failures have you experienced in your Startup journey, and how did you recover? What did you learn?
The beauty of startups is failing, because the more you fail, the more you learn. It is all about how to take it and how you adapt quickly. For example, staff. At the very beginning, I was looking for well-experienced people with a corporate background. I learned quickly that not many people are prepared to shift to the fast paced startup environment and provide the necessary flexibility.
Another thing I had to deal with was that Rescount was originally only intended for the dine-in sector. The idea was that at restaurants, because lunch times were often when they were at their busiest, and that it would streamline the process. As young professionals or students, we may only have half an hour to go and have a nice dine-in experience. I learned that there were logistical issues between the time users got their indications and when restaurants would, and so we needed to introduce a pickup option as well. I was totally against this at first, because I needed to differentiate myself totally from the market and not be an imitator. However, the response of the market being more into pickup than dine-in, meant we had to introduce it as well.
What advice would you give to someone considering a startup?
Number One. Do not do it by yourself. Make sure you have a partner and other people involved. The more people you have, the quicker the success will come and the more resources there will be, and the more people will provide you with their expertise. It will help you to grow, and to have traction quickly, and have the idea come to reality quicker.
What is the most common misconception about being entrepreneurial or a business owner?
When you talk about owning an app to anyone, they always assume you are the next Jeff Bazos, or the new Uber, or the new Facebook. They don't know that even though you've spent 20 hours a day for the last year and a half to get it built, that you are not already instantly rich, successful, or famous. They do not understand that there are companies in the middle, or the newer people. It is a misconception that an app means you have tonnes and tonnes of money already.
What is the first thing you do in the morning?
Drink coffee! Especially when you're waking up at 4 AM every morning. The next one is already coming by 6 o'clock. Then you look at your To-Do list, and come up with a plan for the day.
If you could start all over again, what would you do differently?
Get a cofounder from day one. Start with accelerator programmes from day 1. I would read more about the experiences of other startups.
How has ICUBE supported you?
I have been with ICUBE for a couple months, and it has helped me a lot. I was lucky enough to be at the Mentor Quarterly meeting, and this was my first time being in a panel with investors, and I got some very nice feedback from them. It has made me change a lot in my pitch deck, and I got evaluated and it was really positive for me. I now have a mentor where we share a biweekly call.
How do you differentiate from your competition?
As it feels, we do not have any immediate competitors. However, being in the restaurant industry, there are already so many applications in the market. There are 4 well known home-delivery applications, there is 1 pick-up application, and 1 reservation application. Rescounts is a mixture of all. Currently, Rescounts is the only one that gives you the option to reserve a table and organise the meal for a dine-in experience. You can get very specific, as in "8PM, 4 people, and I want my steak medium rare, some potatoes, and pop, and my friend wants the teriyaki chicken dinner, etc." This app is for having the table and dinner ready, which is especially useful if you are in a hurry. Lastly, it is the discounts. Rescounts is both 'res' and 'counts'. Rescounts is proudly providing users with exclusive offers only available on this app. Every time, you are saving money, and collecting points that go towards rewards.
Rescounts was started in Canada, and is looking to become a Canadian icon. Whenever you think about a restaurant, think about Rescounts.
#Rescounts
#ICUBE