As a Management Specialist Student at University of Toronto Mississauga UTM, I recently got the opportunity to be a part of a pitch competition which was organized by ICUBE in collaboration with Edge from Sheridan College and various departments at UTM including but not limited to Institute of Management Innovation (IMI) and Equity and Diversity Office (EDO). This competition was hosted during entrepreneurship week as a part of International Women Day 2020 campaign #EachforEqual.
Being a woman in the field of business, this event was specifically close to my heart because of its purpose being women empowerment. During the introductory Speech, ICUBE's Programs Manager, Kasey Dunn, explained how stereotypes and biases against women in our community impact the "aspirations of women and young girls" in the field of business. She backed her claim with the research which indicates that only 15.6% of the Small Medium Enterprises with one or more employees are women owned.
According to research conducted by Harvard, MIT and Wharton, women are disadvantaged while pitching for their businesses even when the content narrated by their male counterparts is identical. Thus, ICUBE specifically made sure to have female identified judges to provide them with equal opportunities by minimizing discrimination. While quoting a Ryerson University Professor, Wendy Cukier, Kasey Dunn said,
"We need to support women who are pursuing entrepreneurship to advance social goals and ensure that their contributions are valued."
This event provided the entrepreneurs with the opportunity to learn from amazing mentors, network with industry professionals and last but not least win up to $20,000 in prizes from various sponsors from the industry including Scotia Bank, SRJ Chartered Accountants, Mississauga Board of Trade (MBOT) and many more.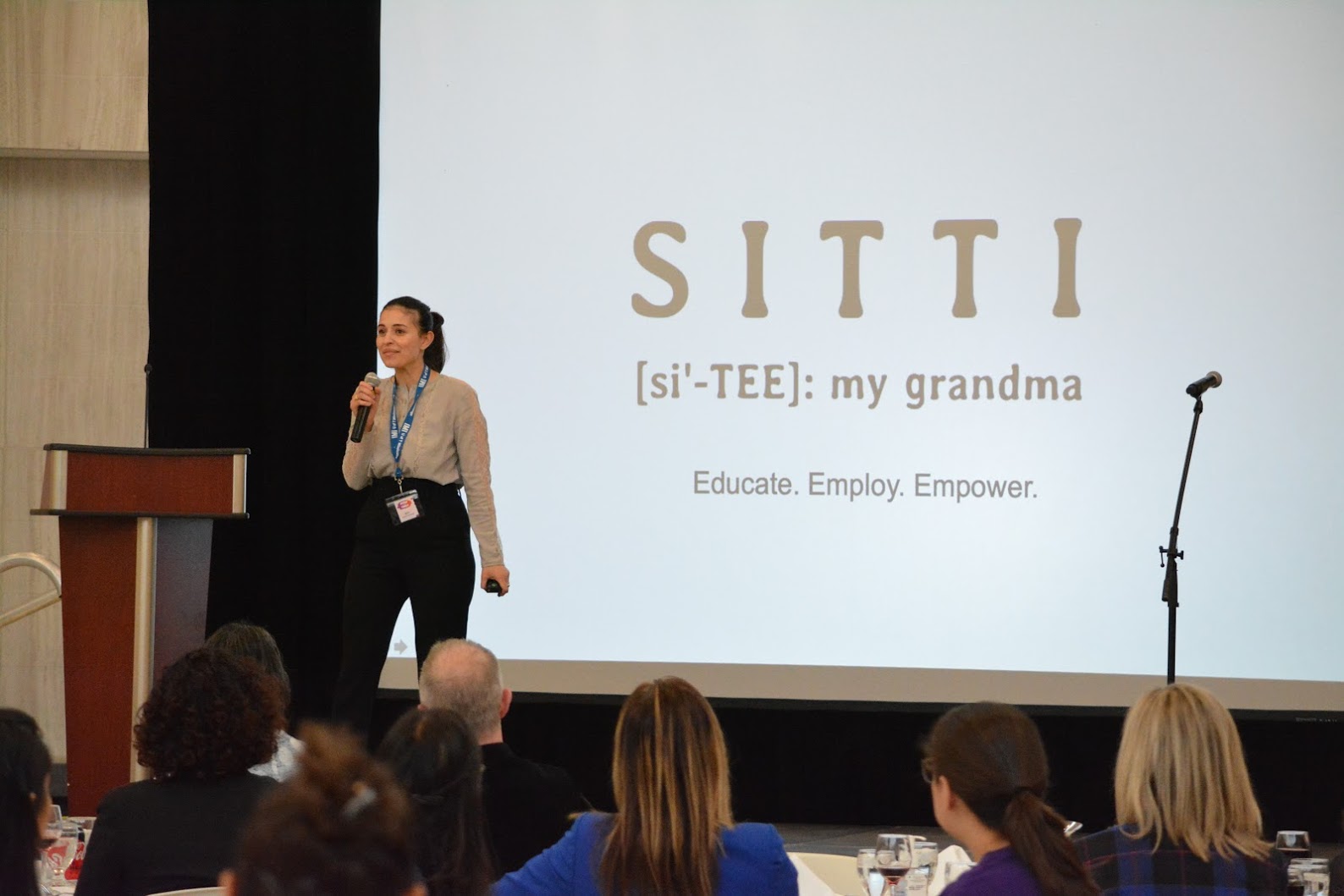 My participation as a student not only enabled me to develop good connections with representatives from various companies but also helped me to get inspired by the amazing startup founders with great innovative ideas.
I also came to understand the role storytelling and emotions play in businesses while talking to the entrepreneurs and listening to their inspiring stories of bringing change in the community. I realized that there is much more to a business than just being a profit generating entity. It can be a means to solve problems for the community and change people's lives if done with sincerity and passion.
One factor that was common among the presenting entrepreneurs was their ability to help the communities in different walks of life from health to immigration to providing easy legal consultations within Canada and also internationally. One of the 5 pitch winners, Sitti, is a social enterprise geared towards providing employment opportunities to women and girls in refugee camps in Jordan, thus helping not only that community but also providing quality organic products to people in Canada. Other winning teams were Joint App, Ecosystems Informatics ESI, Saha Health and IRIS. Learn more about the winning businesses here.
One of the best parts of the event was the keynote from award winning entrepreneur Kiana Rookz. As a queer women of colour, she reflected on her journey of facing obstacles in the way of creating her own Urban Music Platform, Sandbox. Even after all of those hardships, her positivity and helping nature really moved me. The most important learning from her keynote that I will try to implement in my personal and professional life is:
"Positively impact people's lives if you have the ability to do so" and connect with them on a personal level because "people are not a bunch of yes's and no's"
In the end as the Cofounder of Airbnb, Brian Chesky, said:
"If we tried to think of a good idea, we wouldn't have been able to think of a good idea. You just have to find the solution for a problem in your own life"
Great incubators like ICUBE will also be there to provide you with support and mentorship to grow and scale-up your business.
To learn more about ICUBE and its current cohorts, click here