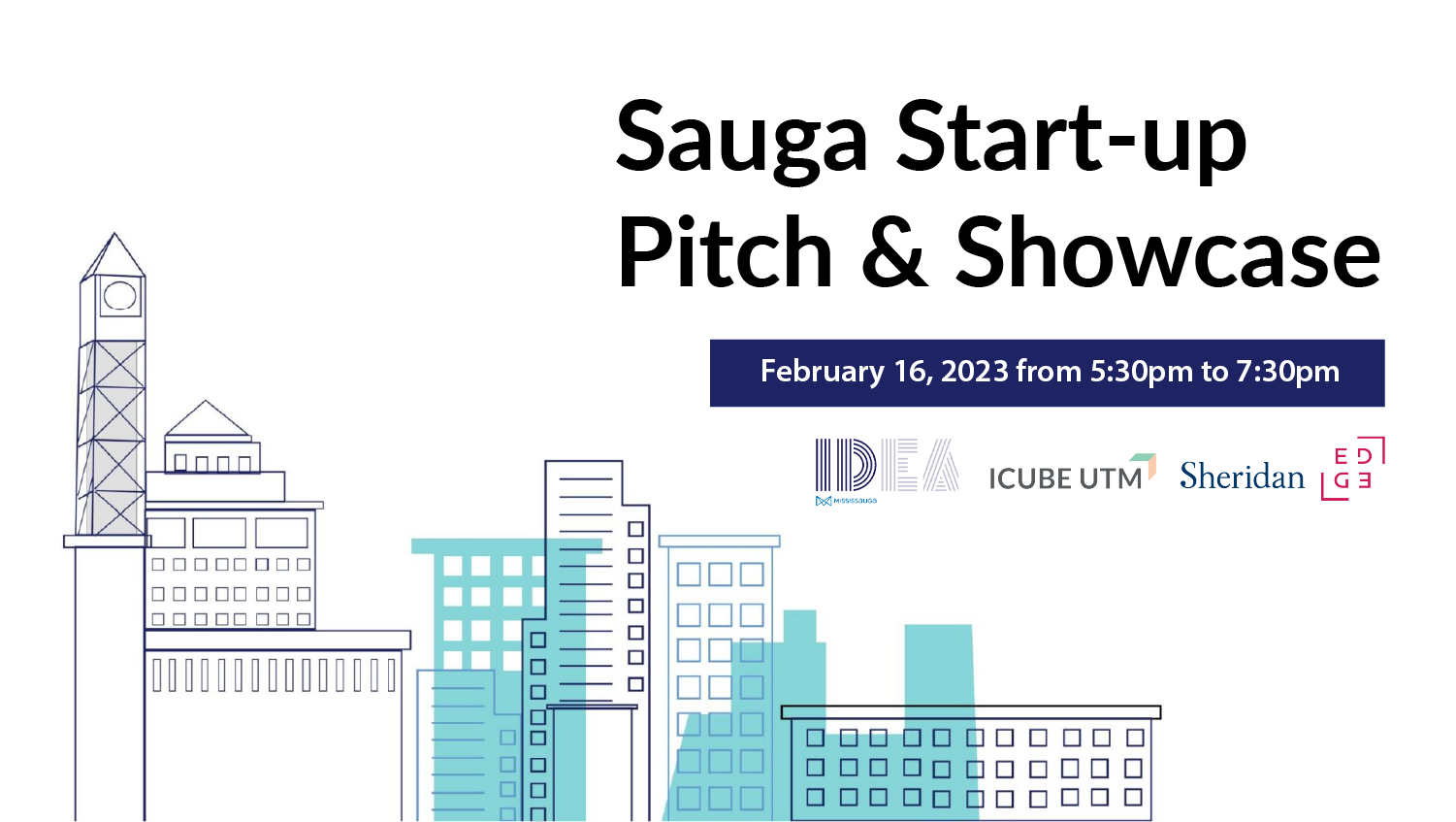 Peel's flagship start-up pitch competition
Join us from 5:30pm to 7:30pm on Thursday, February 16, 2023 for Peel's 2023 Flagship Startup Pitch Competition! Watch finalists compete for prize money, see examples of how the pitching process works, and understand what to expect from investors and interested parties. 
This partnered event is facilitated by ICUBE at the University of Toronto Mississauga (UTM), Sheridan College's EDGE Entrepreneurship Hub, and IDEA Mississauga, who are all delighted to support entrepreneurs' innovative concepts.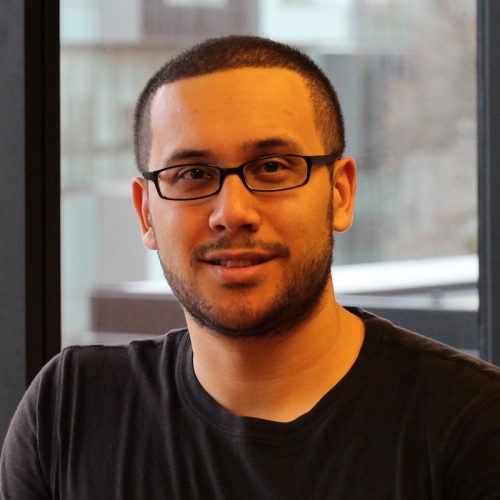 Zane Westmoreland is an alumni from both UTM and Sheridan College and one of the co-founders at Acadiate.  Acadiate is an online showcasing and academic event platform that works closely with Universities, Colleges & Associations to help students, faculty, and members market themselves better online. Over 300 institutions and associations use Acadiate to design engaging online & hybrid community experiences. 
Zane has spent the last 10 years at Acadiate diving into the topics of talent marketing, student employability, and online academic events. He has been able to acquire unique insights from conversations with thousands of employers, educators, and students. Zane is also a frequent guest lecturer at several leading universities across North America on the topics of Talent Marketing, Entrepreneurship, and Online Events. 
Eligibility Criteria:
This competition is for individuals that are part of the fall 2021 ICUBE's and EDGE's LSL program. Learn more about the LSL Program HERE.
Registrants must have completed the LSL program requirements.
Please contact ICUBE's or EDGE staff members to make sure you qualify
Prizes:
1st Place – $5,000 cash +

$1,000 towards legal services from Emerge Law's Start-up formation package (i.e. terms and conditions, contractor agreements, shareholder agreements, incorporations, etc.). +10 hours of services from the ICUBE Studio

2nd Place – $2,500 cash +10 hours of services from the ICUBE Studio
3rd Place – $1,500 cash +10 hours of services from the ICUBE Studio
People's Choice – $1,000
Eligibility Criteria:
Must be associated with one of the following organizations: ICUBE, Sheridan EDGE or MBEC
Must be incorporated in Canada
Past Sauga Pitch winners are not eligible
Less than $75k in cumulative revenue as of Nov 21st, 2021
All Applications must be submitted by Nov 21st, 2021

 

Finalists will be required to submit a 3-minute video recording of their pitch and slides by December 1st, 2021
Prizes:
1st Place – $5,000 cash +

$1,000 towards legal services from Emerge Law's Start-up formation package (i.e. terms and conditions, contractor agreements, shareholder agreements, incorporations, etc.). + $1,000 towards accounting services from SRJ Chartered Accountants. +10 hours of services from the ICUBE Studio.

2nd Place – $2,500 cash + $1,000 towards accounting services from SRJ Chartered Accountants.

+10 hours of services from the ICUBE Studio

3rd Place – $1,500 cash

+10 hours of services from the ICUBE Studio

People's Choice – $1,000
Judging Criteria:
The panel of judges will be looking for the venture's:
Opportunity: A clearly identified problem and articulated and compelling value proposition
Viability and impact: Demonstrated traction, market opportunity and knowledge
Growth potential: Sustainable and scalable idea
Innovation: Intellectual property and/or strong competitive differentiation
Talent: A strong team
Communication skills: An effective and persuasive overall application and pitch presentation
All applicants
must be able to:
Attend a Pitch preparation workshop
date TBD
Available for primary round judging
date TBD
Available to present on
December 15th as a finalist
Save the date: February 16th, 2023 from 5:30pm to 7:30 pm @ IDEA Mississauga