Is SEO truly dead? For years the death of SEO (Search Engine Optimization) has been a point of speculation. As social media implodes, many believe traditional SEO and content marketing is no longer as  efficient as it once was in helping businesses compete for higher rankings on search engines.
According to Axel Kuhn, Principal and Co-founder of ePath eCommerce Consulting Firm, traditional SEO is indeed dead to startups and small businesses. As a mentor to over 100 Canadian online startups since the mid-90's, Axel, the expert speaker at RIC Centre's bi-weekly Expert Speaker Series Seminar shared on the topic of "eCommerce for Startups." ICUBE's partnership with the RIC Centre allows startups who are current and alumni members of ICUBE to attend RIC events for free and gain first-hand entrepreneurial knowledge from industry experts.
Key SEO Tips for Startups:
Understand your conversion goal, and orient your website design around it

The goal of any online website is to increase conversion rates
Use long-tail keywords that targets your audience

Traditional SEO doesn't get you very far

Use pay-per-clicks smartly
What is Traditional SEO?
SEO stands for "Search Engine Optimization" and it is one of the most important marketing concepts for anyone associated with an online business. The goal of SEO is to grow the visibility of a website organically (non-paid) on search engines. This means encompassing both technical and creative elements to improve rankings, drive traffic and increase awareness in search engines.
Why some people think SEO is dead?
Traditional SEO methods such as building backlinks and optimizing keyword density are no longer the most effective ways of attracting customers in today's digital environment. As organic reach weakens and mobile apps and social networks become much more capable at targeting niche markets, traditional SEO methods can no longer grow and sustain the online presence of smaller and newer businesses.
Missing opportunities: What can you do to win?
According to Axel, the end goal of any online platform should be improving conversion rates, which involves the act of converting site visitors into paying customers. This requires you to understand your conversion goals whether they are macro business goals (i.e. transaction, sales leads, demo sign-ups) or micro business goals (i.e. eNewsletter signups, social shares & likes).
The next step is to carry out a goal-oriented web design. Design your site backwards step-by-step from your end conversion goal. Scale your site effectively and gauge your competitors. Don't be afraid of using tools such as WordPress to quickly build your site (ICUBEUTM.ca is a WordPress site!). Functionality is much more important than creativity for a startup that has limited budget.
If you know what you are selling and who you are selling to, try targeting long-tail keywords. The majority of search volume, around 70-75%, is in the long tail (low # of searches per month for each keyword query, but high search engine keyword queries).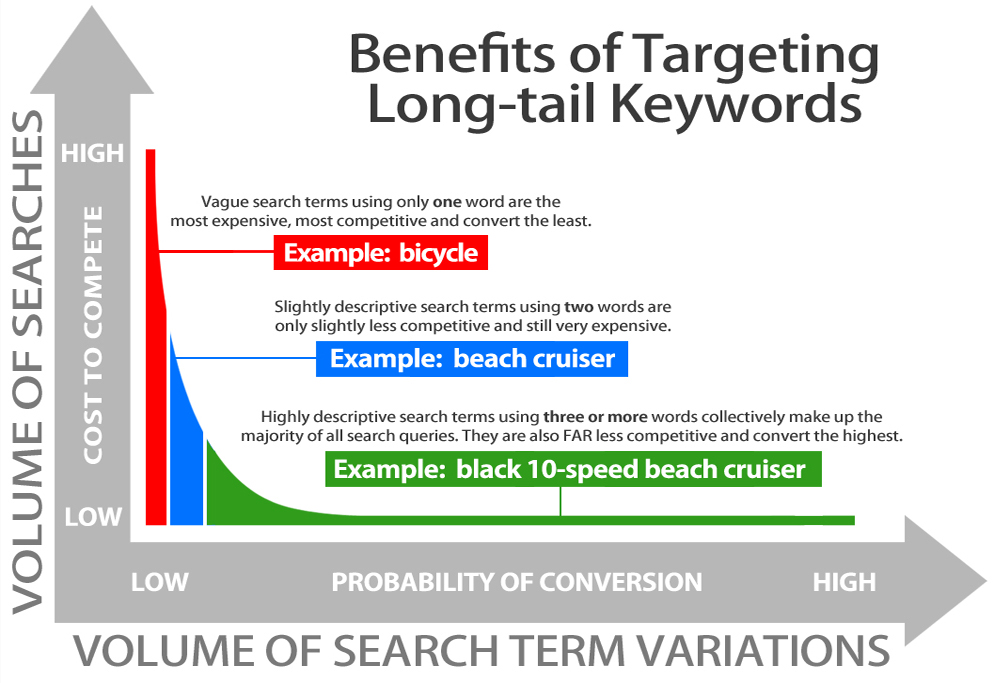 Now, after you have found your long-tail keywords and figured out your conversion rates, use Google AdWords and Microsoft Bing Ads to invest in pay-per-clicks that gives you the highest conversion for the lowest costs. Then calculate the cost per acquisition which will tell you how much money you need to spend to turn one site visitor into a paying customer.
Additional Tips for Startups:
Avoid developing a customized website unless it is extremely necessary.

If you must develop a customized platform, do it in-house.
Want to learn more? Become an ICUBE member and attend upcoming events!
Just for fun, check out this infographic that shows why different people argue SEO is dead!