PITCH DAY
Wednesday, June 16th
Online @ 4PM (EST)
PRIZES
$3,000 for First Place
$2,000 for Second Place
APPLY FROM
May 3rd 2021 until
May 31st 2021
We are thrilled to announce the second year of U of T's PRIDE Pitch. Students from all three campuses are welcome to apply for #UofTPRIDEPITCH – a competition that offers $5,000 in cash prizes to recognize, reward and accelerate the U of T's 2SLGBTQ+ entrepreneurs. Selected individuals or teams will compete by showcasing their idea via a five-minute pitch to a panel of judges.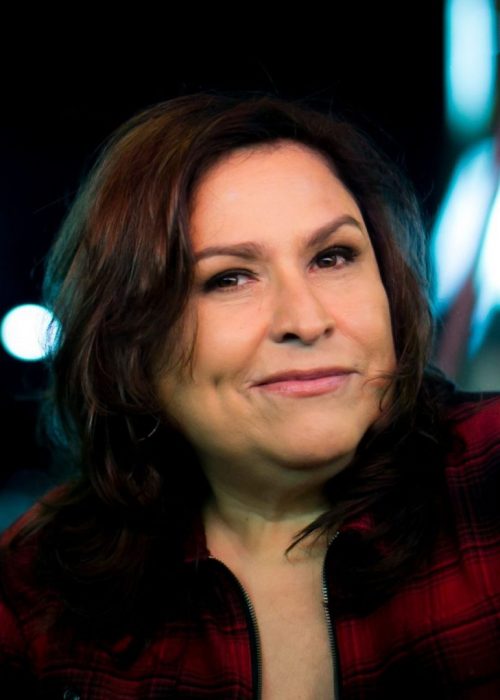 Martha Chaves is a Latin-Canadian-LGBTQ award-winning comedian, actor, activist, and playwright. 
With her unique sense of humour, friendly-in-your-face style, and devilish charm, Martha paints hilarious stories drawn heavily from personal experience, like her upbringing in Latin-America. She came to Canada as a refugee, but Martha has established herself as one of the country's most sought-after comedians. 
She's known throughout Canada for her coast-to-coast stand-up tours and for her tailor-made corporate shows, her many appearances on the Just for Laughs Festival, the Winnipeg Comedy Festival, The Debaters, and as a regular cast member of the hit CBC show Because News. 
She starred in her two national comedy specials: Comics! on the CBC and Something About Martha on the Comedy Network. Her One Woman Show "Staying Alive" was featured in the Soulo Festival and the Aluna Theatre Festival in Toronto, and in NYC's SOLOCOM.
Martha won Stand-up Comic of the Year at the 2018 Canadian Comedy Awards, and her comedy album, "CHUNKY SALSA," was featured among the 11 Best Comedy Albums of 2019 (Interrobang Magazine.) 
She is also a fierce human rights activist, using humour to challenge the status quo in four different languages. She's the host of "When Feminists Rule the World"- a new podcast series produced by The Nobel Women's Initiative, which is run by five Nobel Peace Prize winners. 
In her own words, she's the "most famous LGBTQ-Nicaraguan-Canadian stand-up comic in the world."  
The team has at least one founder who is a current U of T student, post-doc or a recent alum (i.e. graduated no earlier than July 2017).
At least one of the team members identify themselves as 2SLGBTQ+
Open to all faculties and sectors across the tri-campus.
Applicants must have less than $100,000 cumulative funding or investment, and less than $25,000 cumulative revenue as of April 1, 2021.
Previous PRIDE Pitch winners are not eligible to compete.
Entrants must be able to present their pitch via Zoom to the panelists on June 16th, 2021.
Competition preparation with an advisor: The finalists will be notified by June 4th and encouraged to work with an advisor ICUBE to help them prepare and perfect their pitch.
Competition day on June 16th, 2021: The competition will take place from 4:00-6:00PM on Wednesday, June 16th via Zoom with 5 finalists. Each team will present a five-minute pitch to a panel of experts followed by a five-minute Q and A from the panel. Two winners will be announced the next day and win cash prizes to develop their ideas.
At both the entry and competition day stages, the panel of judges will be looking for the idea's:
Opportunity: A clearly identified a problem and articulated and compelling value proposition

Viability and impact: Demonstrated market opportunity and knowledge

Growth potential: Sustainable and scalable idea Innovation: Intellectual property and/or strong competitive differentiation

Talent: A strong team

Communication skills: An effective and persuasive overall Application and pitch presentation