Join the Women's Entrepreneur Conference and learn from entrepreneurs on how to increase gender equality and ensure a sustainable future
Women's Entrepreneur Conference
"Gender Equality Today for a Sustainable Future"
Are you an entrepreneur looking to increase sustainability in your business through gender equality?
Join us at the Gender Equality Today for a Sustainable Future, Women's Entrepreneur Conference, taking place online on Thursday March 10th, 2022
Learn from our panelists who will share information, experiences and insights to women entrepreneurs on how they address the gender gap and move towards equality to enhance and create a sustainable future
Registration in advance is required to attend this event.  Register Today!
A Webex link will be emailed to all participants prior to the event start time. If you have any questions, please contact our events team at mbec.events@mississauga.ca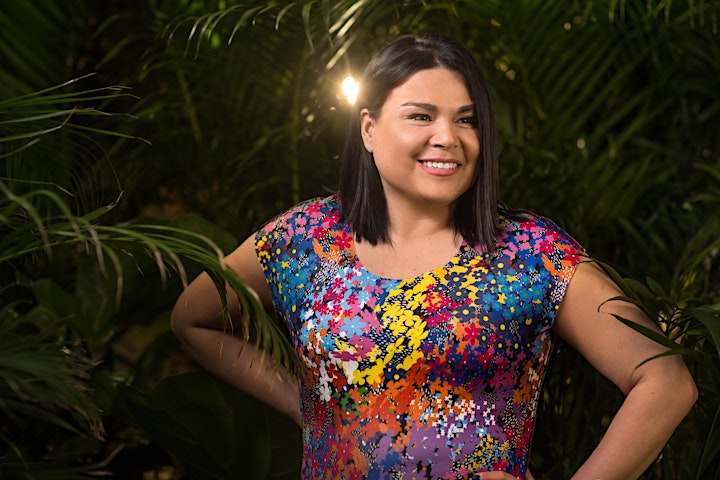 KEYNOTE SPEAKER
Jennifer Harper, Cheekbone Beauty Founder and CEO
An award-winning social entrepreneur, Jenn Harper is the founder and CEO of Cheekbone Beauty Cosmetics INC. Cheekbone Beauty is a digitally native direct to consumer brand that is helping Indigenous youth see themselves in a beauty brand while using the concept of Life Cycle Thinking (LCT) in the brands ethos and in developing products. Creating a new segment in the beauty industry – Sustainable Socially Conscious Beauty.
She speaks regularly to university, college and high school students about social entrepreneurship, empathy and the history of her First Nations family. She has also been invited to speak to various entrepreneur groups including women in business associations, Apple Canada and First Nations organizations. Cheekbone Beauty's mission is to help every Indigenous youth see and feel their enormous value in the world while creating sustainable cosmetics.
Instagram | Twitter | Facebook – @cheekbonebeauty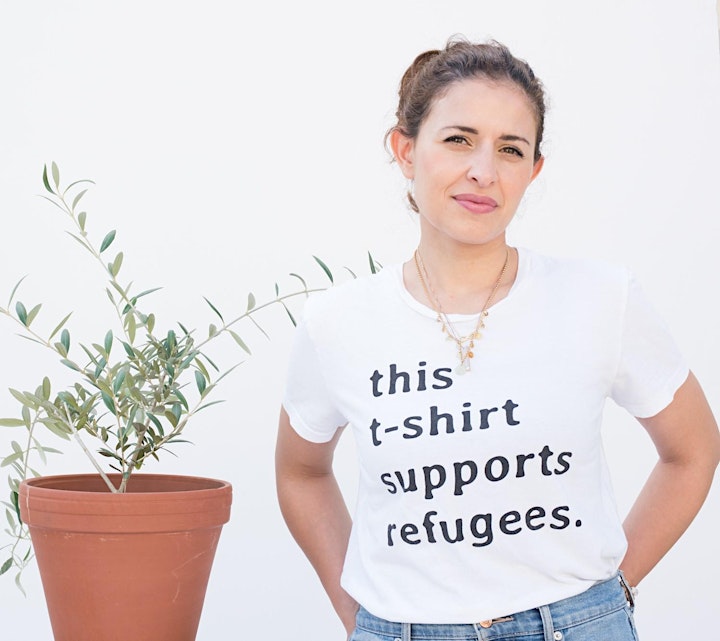 GUEST SPEAKER
Noora Sharrab, Sitti Social Enterprise Ltd Co-Founder and CEO
Noora Sharrab is a Palestinian-Canadian Muslim social entrepreneur, mentor, humanitarian and mother of 3 and runs a non-profit and social enterprise dedicated to supporting refugee and displaced communities. She obtained her Master's degree in Political Science with a Specialization in Refugee and Forced Migration Studies at York University in Toronto, Canada. In 2013, Noora partnered with Jacqueline Sofia to establish a Social Enterprise, Sitti with the purpose to empower refugee communities to become self-reliant through employment generation and promoting gender equality. Noora was an Advisory Council member with UNHCR Canada, and WeConnect International (Canada). She is a Canadian SheEO Venture Winner and the received the Muslim Awards of Excellence for 'Women of the Year 2021' Award. Most recently she won the BMO for Women, Entrepreneur Award for 2021 based on their sustainable impact with the refugee community and currently mentors young entrepreneurs as part of the EDGE hub at Sheridan College.
Instagram | Twitter | Facebook – @sittisoap TikTok – @shopsitti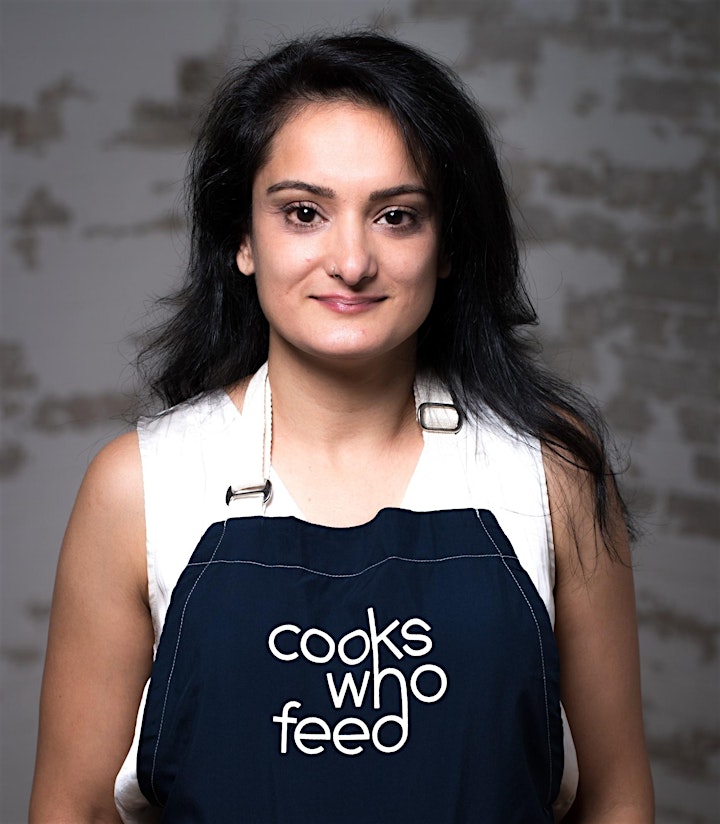 GUEST SPEAKER
Seema Sanghavi, Cooks Who Feed Founder and CEO
As founder of Cooks Who Feed, Seema is passionate about ending hunger. In partnership with charities and NGOs, Cooks Who Feed is on a mission to empower food lovers to take action for a hunger-free world.
In addition to her career, she loves to cook, eat, and travel off the beaten track. She has travelled extensively and has had the pleasure to work in various countries including Canada, the UK, Belgium, The Netherlands, and India. She considers herself to be an amateur chef and enjoys taking cooking courses in different countries to learn the local cuisine and cooking techniques.
Instagram | Twitter | Facebook – @cookswhofeed
Hosted and presented by
Mississauga Business Entrepreneur Centre (MBEC), Economic Development, Small Business & Entrepreneurship Division, City of Mississauga, is your central source for small business information, resources and guidance.  mississauga.ca/mbec  905-615-4460 mbec@mississauga.ca @MississaugaEDO –  Instagram | Twitter | LinkedIn | Facebook  
Presented in Partnership With The Federal Economic Development Agency for Southern Ontario