Taste of UTM – Chair Innovation Challenge
Every year, the University of Toronto Mississauga offers a variety of initiatives to support your transition to university. This year, ICUBE participated in O-Week's '​Taste of UTM' ​fair and sat down with students (pun intended) to give them a taste of entrepreneurship through a chair innovation challenge!
ICUBE is a hub for idea exploration and early-stage business development. We provide expert support, resources, and access to opportunities for entrepreneurial students and community members across all industries.
The Chair Challenge
We challenged students to design and build a chair prototype. Players conceptualized new product ideas based on specific customer profiles they were given. It required:
Creativity: Can you think outside of the box while staying grounded in real human needs?
Critical thinking: Can you make complex inferences from user's profiles to find their needs?
Resilience: When you are restricted to using clay, pipe cleaners, and toothpicks, can you push through the challenges?
With these goals in mind, we chose three winners.
The Winning Designs
THE INNOVATION PRIZE
This chair won the innovation prize for integrating new technologies that could help a customer with senior well-being needs. Designed by Laura Maldonado.
Chair designed for Abe Simpson
Features:
Artificial Intelligence Companion Bot to keep him company
A Mobile App/Remote controlled chair to help him get around, as well as up out of the chair
Sensors that monitor user stats and encourage activity after prolonged sitting
Sensors to notify nursing home staff if anything is wrong with the users health
CUSTOMER FOCUS PRIZE
This chair won the customer focus prize for showing a commitment to understanding the customer. This creator was able to extrapolate complex meaning from the simple character bio, which inspired a wide variety of features. Designed by Sophia Leal.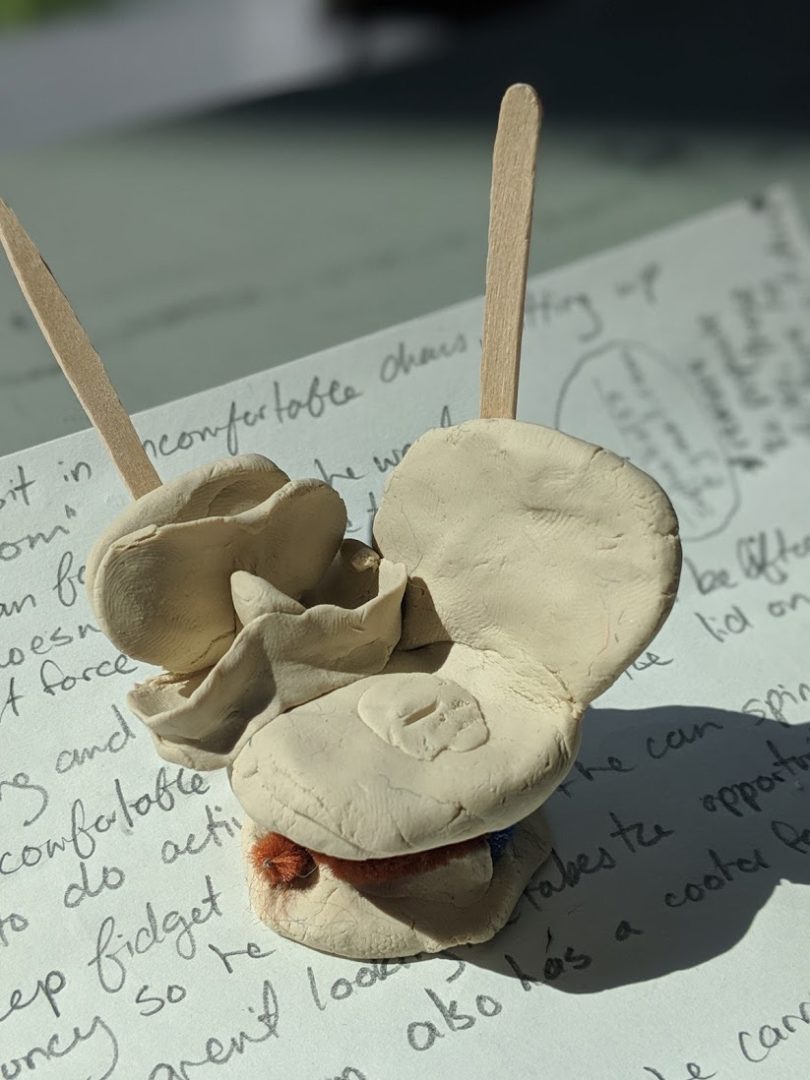 Chair designed for Ralphie Wiggum
Features:
Swivels to allow him to face whatever direction he needs to, with asymmetry which allows him to sit in a variety of positions
Fidget toys to help with concentration
Moves and bounces to allow fidgeting
Snack compartment
Massage/heating element for a back that must be sore from carrying a big backpack
OUTSIDE THE BOX PRIZE
This chair won the outside the box prize because the creator stole the ICUBE pencil sharpener in order to build their prototype! The explicit instructions were to "use anything you can find on the table." Only one person decided to look at the materials on the table that weren't intended to be building materials. Designed by Amirpouya Ebrahimi.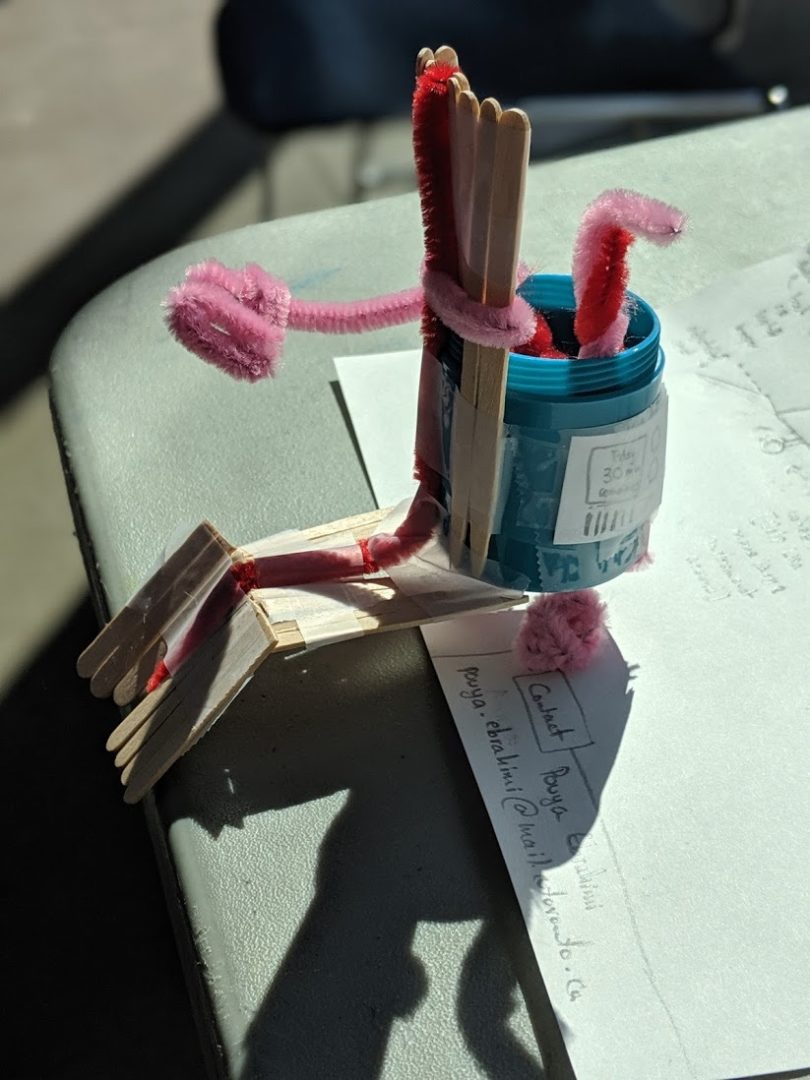 Chair design for Lisa Simpson
This design reminded us that we need to look at our obstacles and decide whether they are real or imagined. How can we disrupt our limiting beliefs? Exercises like this are an opportunity to find different ways to get a job done, while questioning what the "rules" are. Thinking outside of the box and finding creative solutions with a lack of resources is entrepreneurial thinking at its best.
Thanks to everyone who played our ICUBE Chair Challenge!