Free consultations for ICUBE Members. Founder Amee Sandhu has been a business lawyer in Ontario for over 20 years.  She helps organizations with their day-to-day business law, & integrity risks.  She works with clients to obtain a good understanding of their challenges and opportunities so that she can assist them better.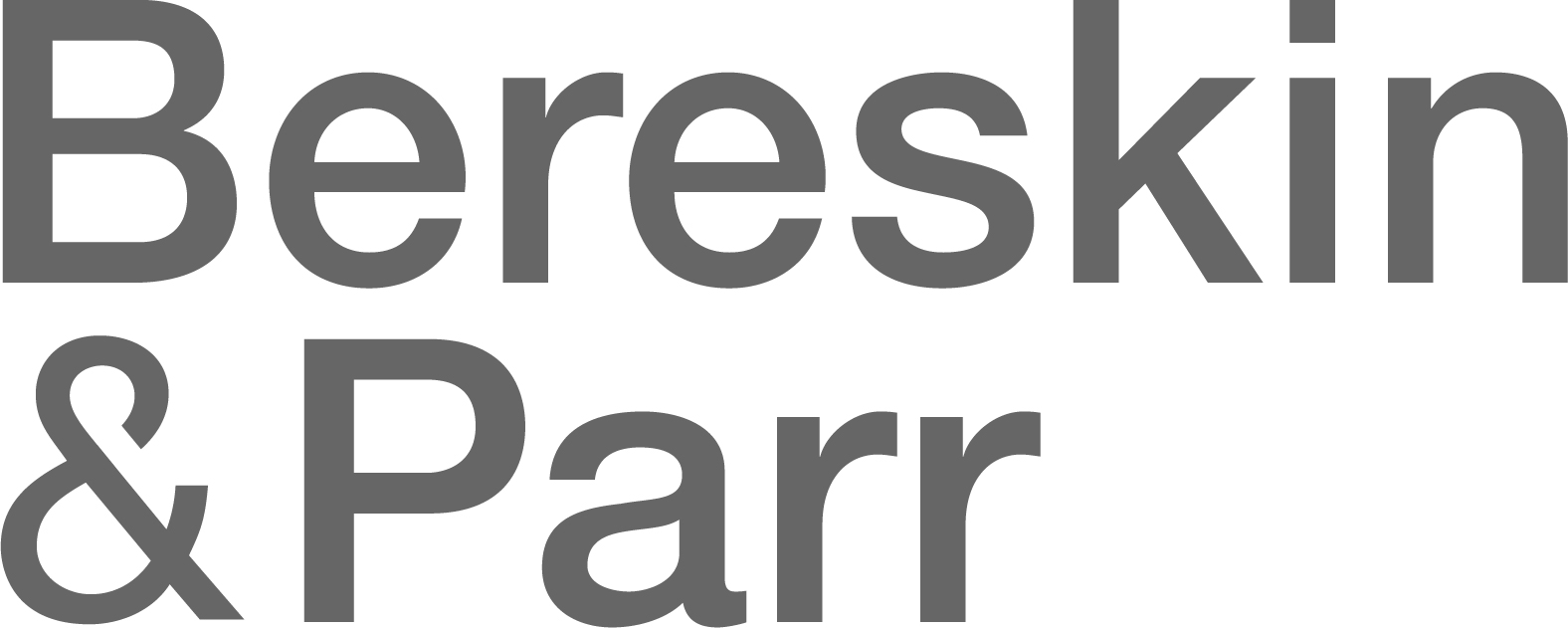 Free consultations for ICUBE Members. Bereskin & Parr LLP is a leading Canadian full-service intellectual property law firm serving clients across all industries around the world. Founded in 1965, the firm has grown to be one of the largest IP firms in Canada with offices located in major economic and technology centres.
Artistic License Creative provides first time entrepreneurs the technology and marketing support required in launching their ventures. 
Each entrepreneur can receive a 60-minute consultation with a Senior marketing professional from Artistic License Creative for a
highly discounted fee. Plus up to 35% discount on the services and products.
Free consultations for ICUBE Members. SRJ Chartered Accountants is a CPA firm with offices in Toronto and Mississauga, providing taxation, accounting and business advisory services. We are ranked as one of Toronto's top accounting and tax accounting firms, servicing clients across the country and worldwide.
Optinum Professional Corp. is a niche CPA firm, specializing in supporting startup, for-profit and non-profit social purpose businesses with their accounting, finance and impact measurement needs. Ask about our worry-free package to cover all your accounting needs for a small monthly fee. Our team can also provide comprehensive support for your taxes, strategic finance or impact planning, investor support and more. Request a free consultation today.
At OKR Financial, we provide start-ups with non-dilutive bridge financing to supply them with capital quickly while they wait for government funding. We support companies' loans secured against their expected grant programs to a value up to 65% of the total expected grant funds. ICUBE companies can access discounted rates with OKR financial.
UTE​ ​offers​ ​ICUBE​ ​participants​ ​access​ ​to​ ​free​ ​co-working​ ​space​ ​at​ ​its​ ​OnRamp​ ​facility​ ​in​ ​downtown​ ​Toronto.​ ​UTE​ ​entrepreneurship​ ​week​ ​and​ ​the​ ​various​ ​pitch​ ​competitions​ ​they​ ​organize.​ ​Also​ ​mention​ ​showcase​ ​opportunities​ ​and​ ​access​ ​to​ ​events​ ​and​ ​conferences​ ​such​ ​as​ ​Collision​ ​and​ ​Elevate.​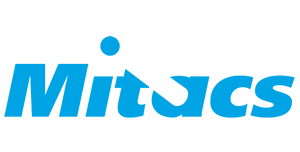 Mitacs​ ​Entrepreneur​ ​International​ ​offers​ ​a​ ​travel​ ​grant​ ​to​ ​Canadian​ ​start-ups​ ​that​ ​are​ ​housed​ ​in​ ​a​ ​university-linked​ ​incubator​ ​or​ ​accelerator​ ​to​ ​connect​ ​them​ ​with​ ​host​ ​incubators​ ​abroad​ ​and​ ​explore​ ​new​ ​business​ ​development​ ​opportunities​ ​in​ ​international​ ​markets.​ ​The​ ​Mitacs​ ​Entrepreneur​ ​International​ ​program​ ​invites​ ​application​ ​submissions​ ​on​ ​a​ ​year-round​ ​basis.
Mitacs​ ​Accelerate​ ​program​ ​supports​ ​collaborative​ ​research​ ​projects​ ​between​ ​an​ ​academic​ ​supervisor​ ​and​ ​a​ ​non-academic​ ​research​ ​partner,​ ​with​ ​the​ ​goal​ ​of​ ​providing​ ​interns​ ​with​ ​experiential​ ​learning​ ​opportunities.​ ​The​ ​research​ ​partner​ ​may​ ​be​ ​a​ ​for-profit​ ​corporation​ ​or​ ​an​ ​eligible​ ​Canadian​ ​non-profit​ ​organization.​
Lightster is a platform to build instant user communities for input & co-creation
Build or follow existing user communities for continuous co-creation
Chat with users or connect with them through live calls
Reward users with exclusive access or monetary incentives (calculated per-minute of time with the user)
• Free solution and product training, to equip technical founders for the journey of building great
solutions
• Free participation in DELL technology trial programs, to allow startups use technology free of charge
(30 – 90 days) before making a purchase decision
• Dedicated small business technology advisors for all technology enquiries
• Preferred rates on select Dell products (up to 40% exclusive discounts on eligible products)
• Access to financing & credit for technology development
• Free access to exclusive technology webinars, showcases and events
Access to Shopify's Open Learning plan, for one year if in an incubator/accelerator (subject to screening and recommendation by the university).
The Open Learning plan has all the features of Shopify Basic plus a few extras, such as the ability to add 15 store accounts. This plan has an equivalent value of more than $420 CAD per year, so it represents a considerable saving to participants.
A new venture initiated by ICUBE at the Institute for Management & Innovation of the University of Toronto Mississauga.
ICUBE Studio intends to serve the design needs of the ICUBE and other University of Toronto Entrepreneurship start-ups, while also providing UTM students with a professional work-integrated-learning (WIL) experience while they are still enrolled in school.
 As of this moment, ICUBE Studio is only available for 50 hours of work to our scaling companies and 25 hours of work to our startup companies.
DHL connects people in over 220 countries and territories worldwide. Driven by the power of more than 380,000 employees, we deliver integrated services and tailored solutions for managing and transporting letters, goods and information.
 

DHL is as innovative as a start-up, with the power of an international organization that promises to bring joy and prosperity to the people we serve – everywhere, every day. Excellence. Simply Delivered.
DHL provides ICUBE startups with a
 75% discount for all international exports and 65% for any international imports.
Help businesses navigate and identify relevant funding programs, export expertise, events, trade missions and government resources on a single platform.
Receive customized updates on services, government funding, grants, resources and more
Send targeted job postings to any job seeker within the Magnet network
Connect to student wage subsidies opportunities with the Magnet Student Work Placement Program
Learn of newly launched growth opportunities and trade missions that match your business
Customize your dashboard and get information delivered right to your email.
TPH is pleased to support U of T startups and provide 20% off all products and services, including business cards, brochures, and stickers, branded swag, t-shirts and banners. A full listing 
here
!
To place your order, please email Craig Massie at 
cmassie@tph.ca
 with code: UOFT-STARTUPTPH
Trusted by thousands of businesses, PaymentEvolution is Canada's largest and most loved cloud payroll and payments service. Accountants, bookkeepers and financial institutions in Canada rely on us for payroll expertise and payroll services for their clientele.
Get one year of business plan for free by using the promocode: UTOB22FREE1-20
Sendinblue is an award-winning, all-in-one, digital marketing platform. Offering tools in email marketing, SMS marketing, chat, marketing automation, CRM, transactional emails, audience segmentation, landing pages, signup forms, and more. Sendinblue is providing 50% off the first annual plan, either the lite or premium account.
Get $200 to Launch Your Business
Ownr makes it easy for students to start their own business. This could be the year you turn your idea into the real deal.
Use Coupon Code: STUDENTBOSS to get $200 when you register your Sole Proprietorship and open an RBC Business Bank Account.
The Business Law Group at Kesarwani Law Office (KLO) offers a comprehensive suite of corporate and commercial legal services as well as for he rapidly evolving blockchain and Web3 space.
The KLO team offers strategic advice to clients, skillfully structuring, negotiating, and implementing all kinds of business transactions on their behalf. 
Whether your business needs a professional virtual business address, collaborative meeting space or fully-serviced office, Greater Toronto Executive Centre has an array of flexible and affordable options to serve your workspace needs.
The GTEC offers up to 10% off their services and a $35 day work pass.