Inwit is Toronto's first zero-waste food app striving to combat single-use plastic consumption in the takeout industry by providing a sustainable alternative. Inwit acts as a marketplace that hosts a reusable container borrowing system, a food ordering platform, and a rewards point system.
Inwit's story begins with a plastic pollution documentary and a team of accidental environmentalists.
When Erika Reyes finished watching a documentary about plastic pollution, she and her husband made a pact to reduce their single-use plastic consumption. She focused on reducing her own carbon footprint and advocating for sustainability.
Eight years after her sustainability journey began, Reyes decided to take on a mission to eliminate single-use plastics. She launched a pilot project in Toronto, the first reusable takeout container system by deposit in the city. This would be the foundation of Inwit's model today.
Here's how it works: customers order their food from Inwit's restaurant partners and instead of receiving their meal in a traditional plastic container, it will be served in one of Inwit's reusable containers. Customers will have seven days to return their container – each tracked by NFC technology – to one of Inwit's restaurant partners in exchange for reward points.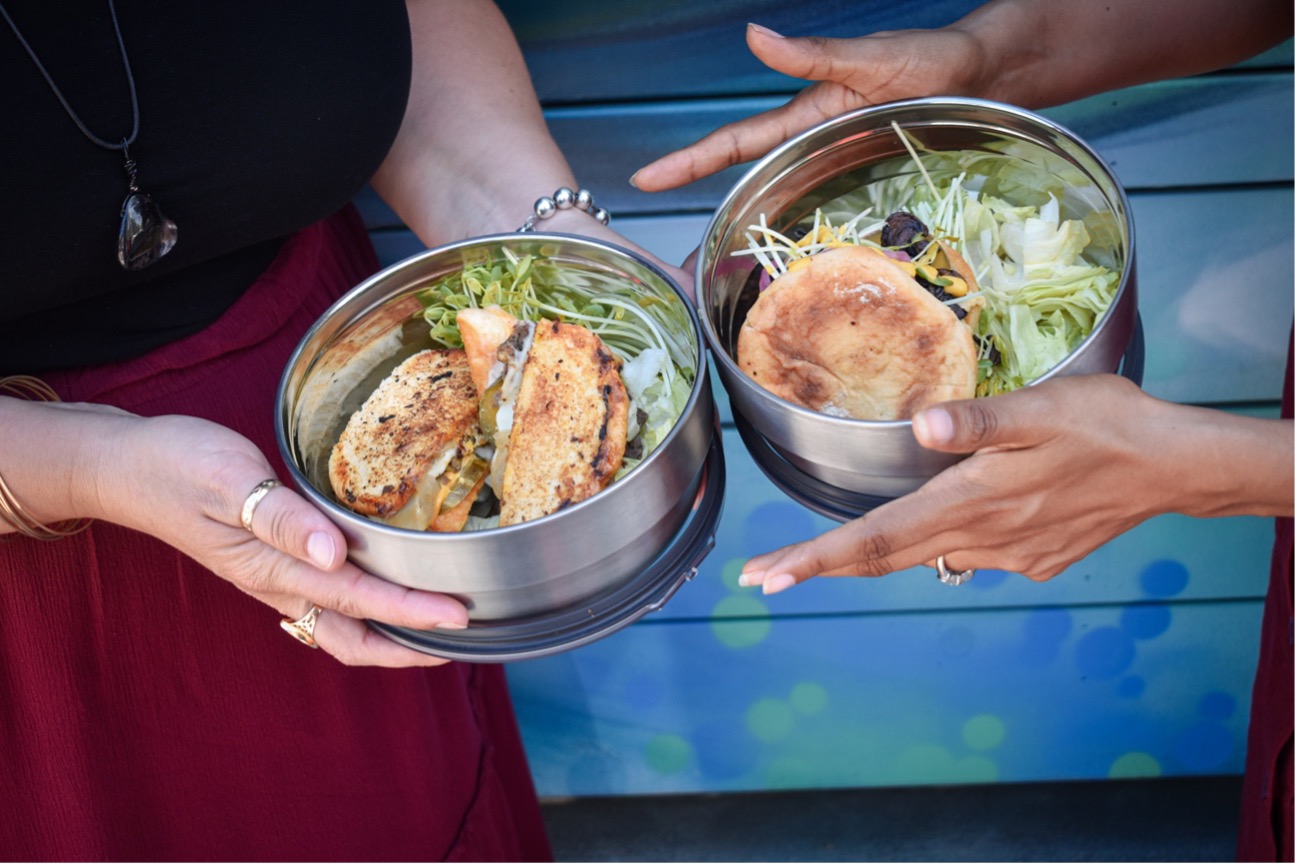 Inwit exclusively partners with restaurants who align with their values. For them, this means having plant-based options and partaking in sustainable practices behind the counter. Inwit welcomes restaurants to join their platform by applying on their website.
When Reyes started working on her pilot project, she met with behavioural experts who informed her that the problem was people's habits linked to single-use plastic.
She emphasizes that sustainability isn't about what you're losing – it's about a whole world of unexplored alternatives.
"I think what [people always get wrong about sustainability] is that we have to give up something," Reyes says. "Inwit's mission is to close the gap between people who are taking climate action and people who care but aren't sure where to start."
Inwit's team is comprised of people passionate about giving the community opportunities to take climate action in simple ways. However, sustainability wasn't always part of their lives.
"[Our team] came together because we're all environmentalists by accident," Reyes says. "We were all living our dynamic lives and suddenly, something happened that made us care about living lives interconnected with a healthy planet."
For Inwit, the goal is to build community in Toronto's neighbourhoods. They aim to inspire community members and restaurant owners to expand sustainability in their lives and be mindful about their daily choices.
"I hope that in the future, Inwit will look like a community of people who are taking action and making decisions every day intentionally to build a better world for everyone," Reyes says. "That means helping people to reduce their carbon footprint, to process the change of lifestyle without losing the cheerfulness, without losing traditions, but instead, focusing on what we can win."
For more information, visit: https://inwit.app