On June 16th, ICUBE was thrilled to host the second year of PRIDE Pitch, a competition that offers $5,000 in cash prizes to recognize, reward, and accelerate the U of T community's LGBTQ2S+ entrepreneurs. The participants – Yalla! Let's Talk., Maya Saggar Consulting, HeyGenius, Walking on Water Fashion Show, and Archipelago – all filled the (virtual) room with a passionate entrepreneurial spirit that U of T is proud to have within the community.
We would like to congratulate the respective first and second place winners, Archipelago and Maya Saggar Consulting! In this era of lockdown and remote services, both start-ups provide unique and innovative solutions for the gaps in their industries.
FIRST PLACE: ARCHIPELAGO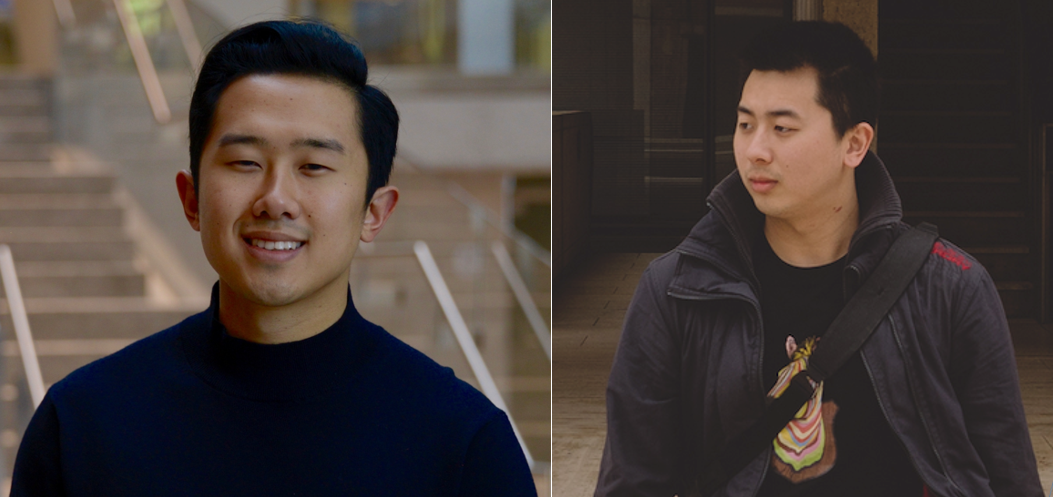 When Kyle Wang and Zi Yang met in the lab as PhD students in Molecular Genetics, they knew there was a wealth of information that was not being used to its maximum potential. Knowing your genetics can mean the difference between life and death. However, this knowledge is a tool that goes beyond these critical moments of our lives. This is where Archipelago comes in.
"Genetics affect us throughout our daily lives," Wang says. "We want to empower everybody with this wealth of knowledge, and we want people to use it to optimize the everyday lifestyle decisions that they make."
Archipelago is a genetics-based platform where users can access their genetic reports and gain insights on their unique biological traits. However, Archipelago's process does not stop at the knowledge level. By combining the knowledge of a user's unique traits and the trainer's expertise, Archipelago also provides a solution. Through their platform, users can connect to fitness professionals who will provide personalized training programs tailored specifically to their genetic make-up. In the future, Archipelago plans to branch out into personalized nutrition and skincare.
As the fitness industry migrated online, Archipelago saw a gap in the industry that they could tailor a solution toward. Virtual training provides the flexibility and trainer-trainee communication that Archipelago believes people will gravitate towards even after lockdown.
"Every personal trainer I know offers some form of online service. But there's really a lack of a consolidating body that offers a platform and marketplace for them to come share their virtual services," Wang says.
Archipelago offers goal-oriented fitness programs called 'blueprints,' which are the foundations of a user's personalized program. Because the trainer has access to the user's genetic insights – such as how well they build muscle fibres, how to optimize weight management, risk of injury, and rate of recovery – they will be able to construct a tailored program based on the user's goals, environment, and biological traits.
Archipelago is currently in their beta testing stage and are working with diverse team of trainers who have expertise in areas like strength and conditioning coaching, pre- and post-natal women, mobility coaching, as well as professionals with chiropractic and physiotherapy backgrounds. As part of their beta test, Archipelago's first 50 clients will receive free genetic testing.
"That's our way of saying, 'Thank you for being an early member and we really hope to provide value to your daily life,'" Wang says.
If you are interested in signing up for Archipelago's beta test, visit: https://archipelago.bio/
"We want to make genetic testing accessible to all. You can get the next-level services and the personalized training programs without the next-level costs."
Although Archipelago is still in their early days, they have learned many valuable lessons while developing a new business.
"To new entrepreneurs, don't be shy about who you are and what you want to do. It takes courage but put yourself out there. That's the only way to learn in the entrepreneurial space."
SECOND PLACE & PEOPLE'S CHOICE AWARD: MAYA SAGGAR CONSULTING
As the need for education outside of traditional classroom settings grew, Maya Saggar used her background in education and entrepreneurship to launch Maya Saggar Consulting, an educational consulting firm that helps educators and entrepreneurs turn their expertise into thoughtfully designed learning experiences.
As an educator, Maya noticed three main gaps in the market that needed to be filled. First, there are many knowledgeable people who don't know how to turn their expertise into digestible content for non-experts. Second, there are people who don't have the time to turn their ideas into reality. And third, there are people with big ideas, but no clue where to start. This is where Maya Saggar Consulting steps in.
"The curriculum tells you what to teach, not how to teach it," Saggar says. "I can help people learn how to teach their content better or how to teach it more creatively."
By combining the expertise of the consulting firm and the client, Maya Saggar Consulting designs curriculums for a variety of clients, customers, and students. Their services provide clients with the design of project overviews, course outlines, the development of teaching slides, activities, and presentation notes, as well as observation and feedback. Saggar has worked with many post-secondary institutions such as U of T and York University, as well as multiple small businesses.
"There's endless growth for business because there's endless learning," Saggar says. "Professors are always going to need a plan, schools are always going to need new classes and new programs, people are always going to be running workshops."
In addition to their consulting services, they also sell downloadable products on TeachersPayTeachers.com. These digital downloads are not your run-of-the-mill worksheets. In addition to their math and language arts-based products, they provide resources on topics such as Pride Month, Indigenous History Month, Black History Month, and other topics that could start discussions around diversity, equity, and inclusion. The goal of their products is to not only create enjoyable learning experiences for the students, but to prompt teaching opportunities and conversations around identity, emotion, and self-exploration.
"We're hoping that by opening up those conversations, it creates a sense of normalcy around these topics. It becomes something the class is involved in and engaged in. That's a big thing – opening up conversations and educating," Saggar says.
With years of entrepreneurial experience, Saggar's advice to new entrepreneurs is to identify what is most important to them.
"Part of me says, 'Just do it. Don't think too much about it, just put your idea out there.' But another part of me says, 'Nail down what's important to you.' Even if it's about just going for it, it's also about knowing what you care about the most and make sure that element of your business is solid."
For more information, visit: https://www.mayasaggar.com/
ICUBE was proud to host an event that empowered and brought the LGBTQ2S entrepreneurs in the community together.
"We didn't know we had an entrepreneurial community that we could go to," Wang says. "When we showed up to the pitch, we were not disappointed at all. The companies were all so unique and each one of them at the core had celebrated their individuality. The judges, the panelists, everybody there was so positive. We just really had a great experience. Power to the community."