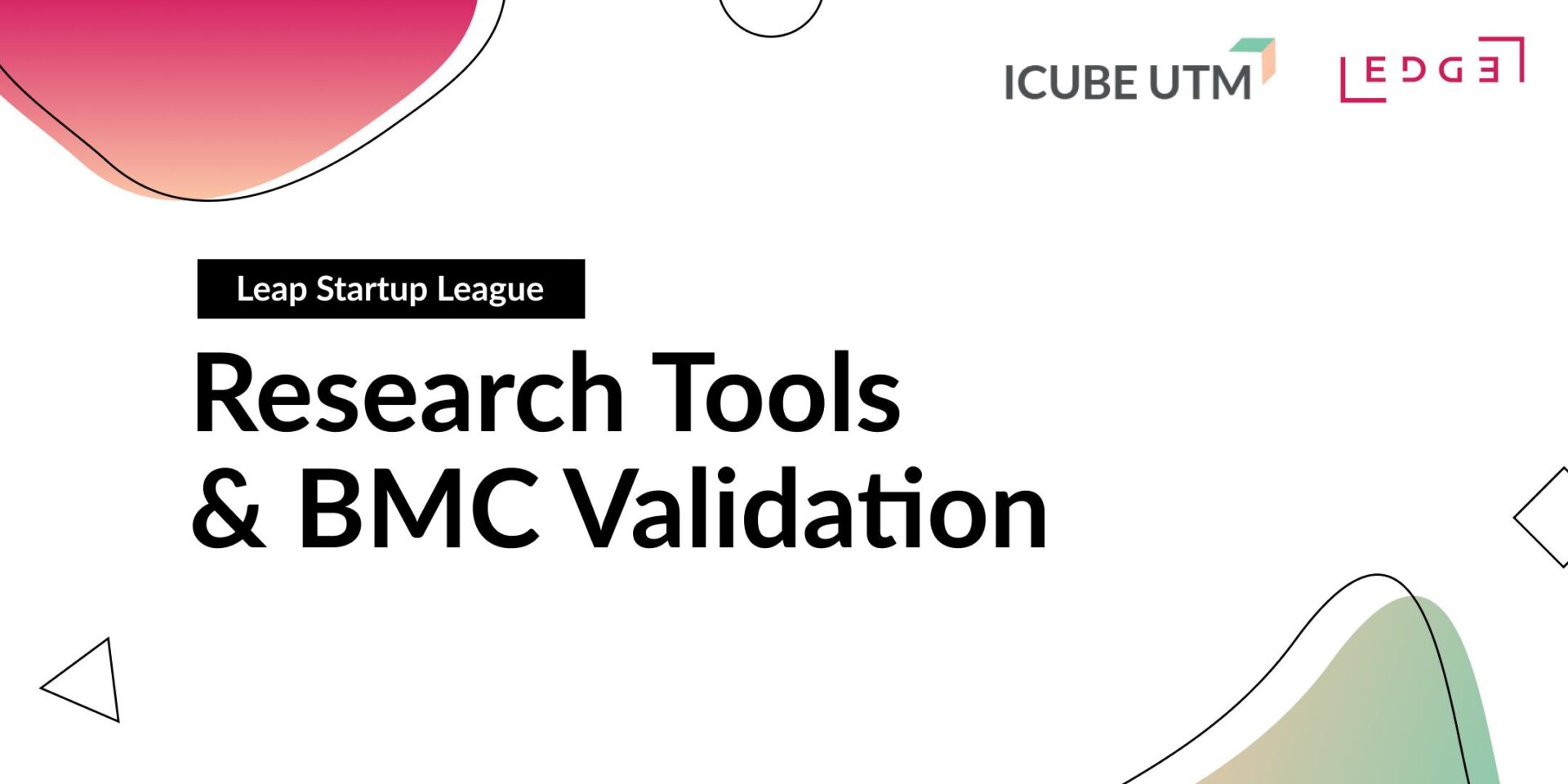 Learn how to use primary and secondary research to validate your business ideas. Explore the tools available to you for market research.
A team of expert librarians from University of Toronto and Sheridan will introduce you to the market research tools available to startups in the Leap Startup League program and the EDGE/ICUBE community. You will receive training in how to conduct research, a demo of the best research tools available, and guidance in finding the information needed to validate the main areas of your business model canvas.
This workshop will be most beneficial to early stage entrepreneurs interested in learning how to conduct primary and secondary market research. Research tools specifically available to Leap Startup League, ICUBE members and Sheridan students will be explored.
You Will:
Learn about the pros and cons of different research types
Receive guidance in conducting primary and secondary research
Explore the main market research tools available through the library
Start finding key information to validate the assumptions in your business plan
Walk away with a list of valuable resources to continue your research
Guest Speakers
Carey Toane: University of Toronto Entrepreneurship Librarian at the Gerstein Science Information Centre.
Catherine Fournier-Boulianne: Liaison librarian for the Institute for Management & Innovation (IMI), University of Toronto Mississauga.
Claire Wollen: Pilon School of Business librarian at Sheridan College.
If you require any accommodations to register or to ensure your full participation in this event, please let us know at leapstartup@arezue.com
Leap Startup League Series
This series includes five workshops designed to help you learn how to move from entrepreneurial idea to execution. All workshops are held online in partnership with ICUBE & EDGE. Also in this series:
Digital Marketing 101: Tuesday October 13, 6-8:30pm
Finance 101: Tuesday October 27, 6-8:30pm
Sales Bootcamp: Saturday November 14, 10am-3pm
Pitching through Storytelling; Monday December 7, 6pm-8:30pm
Hosts
EDGE
EDGE is the place where entrepreneurship and innovation thrive at Sheridan. If you want to learn how to develop a business or social enterprise idea, EDGE has the resources to get you started.
ICUBE
ICUBE is a hub for idea exploration, early-stage business development, and co-working. We provide expert support, resources, and access to opportunities for entrepreneurial students and community members across all industries. Got an idea? Let's make it!
MEDIA CONSENT
Photographs and video recordings may be taken at this event. Your image may be used in printed and electronic publications for promotional and educational purposes and may be made available to the media and other third parties or published on the Internet. By registering for any of our events, you understand and acknowledge that your image may be taken and used at our discretion. If you have concerns about your image being used for these purposes, please speak to one of the organizers at the Registration Desk